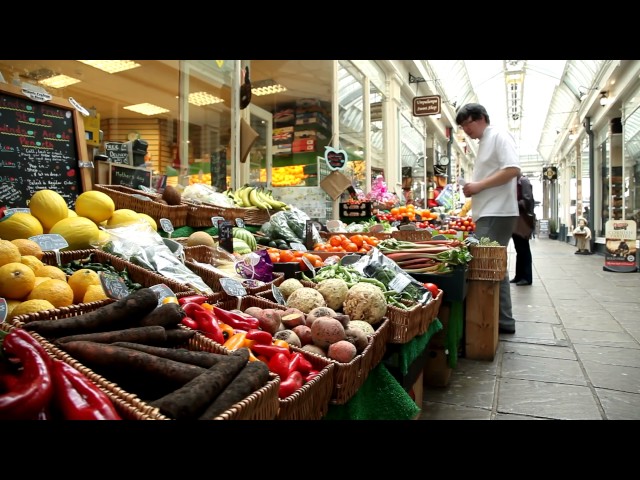 Penarth's
independent
fruit and
vegetable shop
Filmed before March 2020
Best Quality Products
We are a family-run independent fruit and vegetable shop based in Penarth.
Along with fresh day-to-day produce and kitchen cupboard staples from our deli shelves, we also sell fruit and veg boxes.
Our online greengrocers allows you to order your favourite fruit and vegetables online. Packed full of goodness we will deliver them to your home or business.
Great selection of fresh food and deli produce from our shelves.
Knowledgeable staff to help you make the best choices.
Convenient location in Windsor Arcade in Penarth's town centre.
We love to support our local farmers and suppliers.
Best Selling Products
Fresh Vegetables
We love to support our local farmers and, where possible, will always buy British.
Great Deli Selection
We have a huge range of kitchen staples and dry produce available from our deli shelves.
A Fruit & Veg Box Made Around You
As well as our standard Fruit & Veg boxes, we can make up any bespoke box. Any combination of fruit and veg can be arranged, so get in touch! Whether it's for your weekly fruit and veg shop, or a delightful dinner party, contact us with your requirements.
To place a bespoke order, call 029 2070 4044 Monday – Saturday, 9am – 5pm or email us on windsorfruitstores@virginmedia.com.
Email your order like you would do a shopping list, with your name, address, and what produce you'd like and in what quantities. Upon delivery, you'll find your complete order in the box with instructions to pay either by BACS or by card over the phone.
Take a look at all of our products
Customer Reviews
Great service, very friendly staff, and such a lovely selection of produce.
Sarah
It's our only fruit and veg store in Penarth, and they stock the most amazing range of food. You can always find something different there and you always get a smile and helping hand if you need it.
Lorraine
Amazing, varied produce. I get excited about shopping here!
Kath